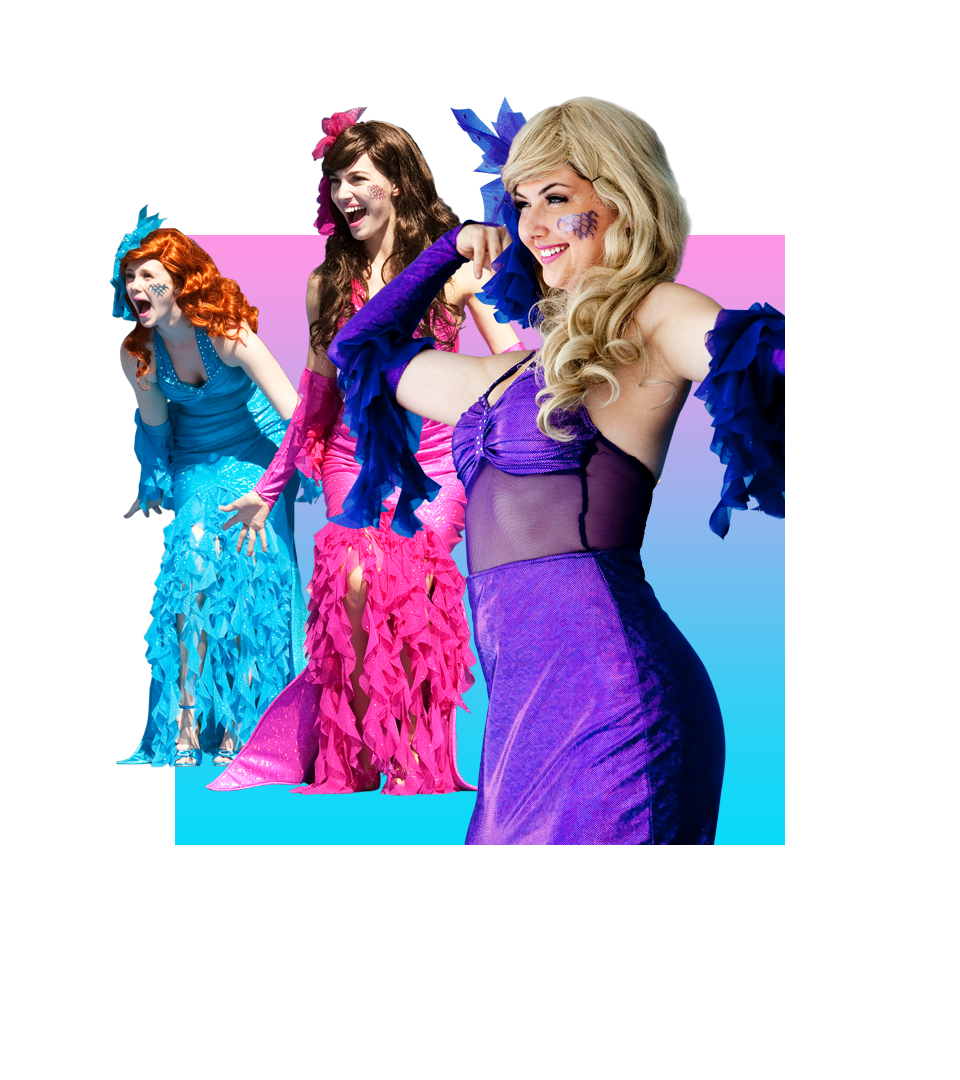 Mermaid Tales
A Musical Journey Under the Sea!
Dive under the sea and into the magical world of the Mermettes, the ocean's biggest pop sensation! Sing and dance along as the Mermettes prepare for their greatest performance yet – but will Griselda the Guppy stand in their way?
Family-Friendly
Ages 2-12
Approx 30 minutes
Mermaid Tales is a musical journey under the ocean! Swim with jellyfish, snorkel through kelp and join the underwater party!
Seraphini, Avalon and Coralynne are the Mermettes, the biggest stars under the sea! These singing sensations have fans from every corner of the ocean – but they've also caught the attention of Griselda the Guppy.
Griselda is a jealous fish with a wish – to be a mermaid, like the Mermettes! Griselda's Guppies are her loyal minions who will do whatever they say – but they also have the power to make good things happen! Will Griselda make peace with the Mermettes in time for their biggest performance yet?