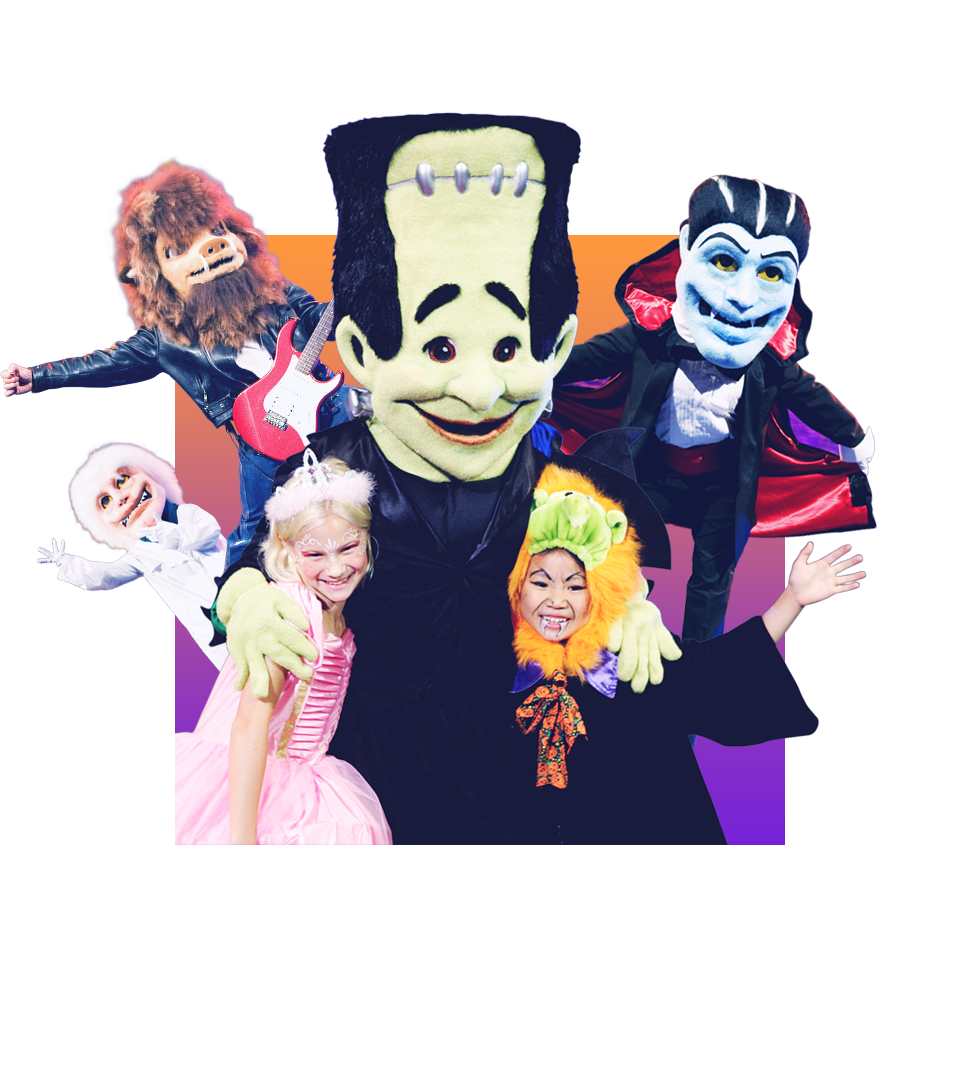 The Great Big Boo!
The Ultimate Family-Friendly Halloween Experience
The Great Big Boo! is a Halloween event created for families—a safe, not scary, spectacular fun event. First you get to watch a live musical show filled with music and dancing, then you get to trick-or-treat indoors with the stars of the show.
Family-Friendly
Ages 2-12
Not Scary
Approx 90 minutes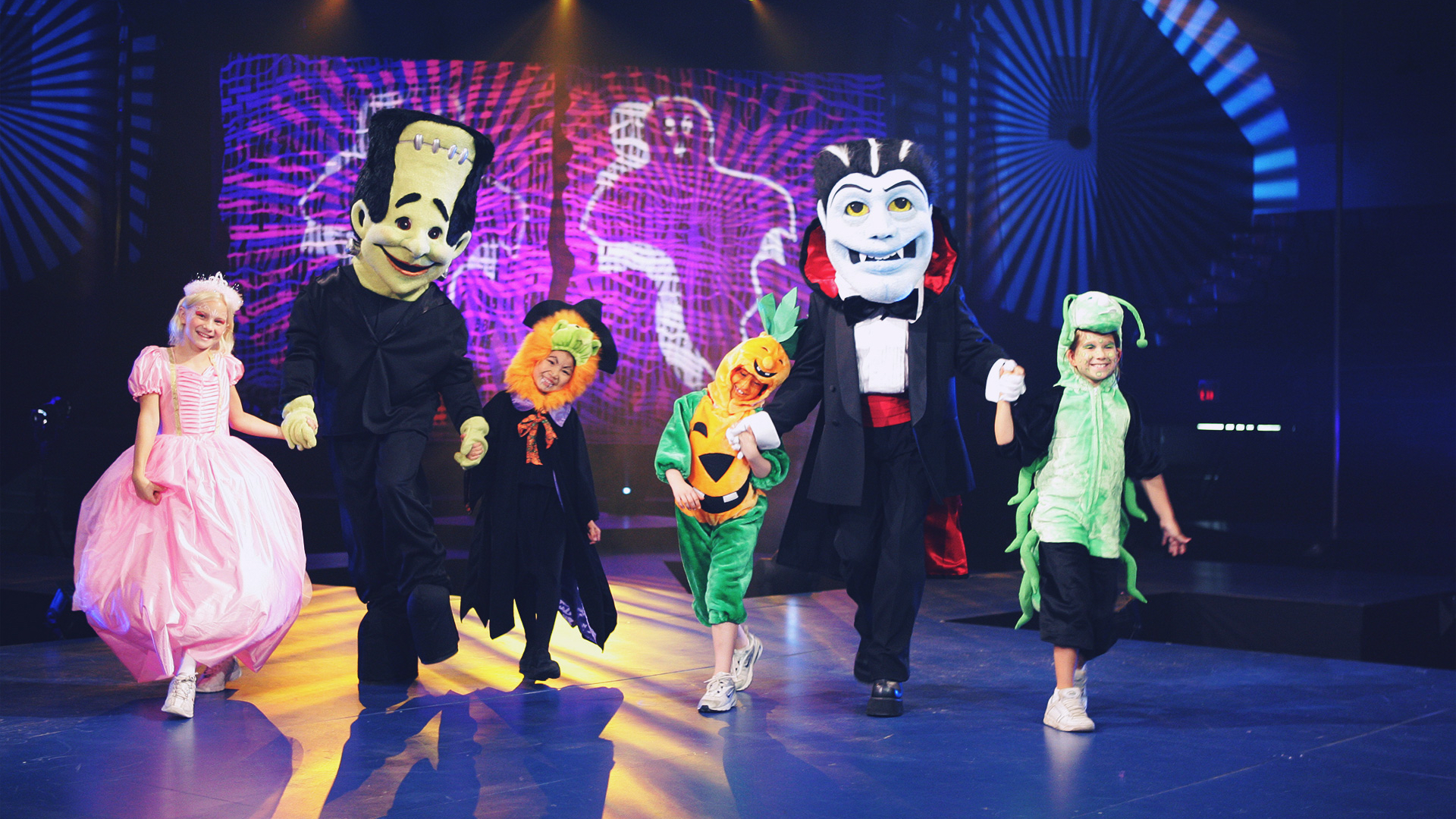 The Great Big Boo! is the ultimate family Halloween: a safe, not scary Halloween event that combines a theatrical musical show with trick-or-treat fun.
Enjoy a musical extravaganza with larger-than-life characters telling the story of Boo Alley, where Wendella the Witch discovers the true spirit of Halloween with the help of two young friends, Zoe and Justin. Featuring a dynamic original score, the show is filled with high-energy dance numbers and spectacular theatrical effects that captivate and delight the entire family.
Overcome fears, realize dreams and discover the spirit of Halloween: you can be anything you want to be! Following the show, the audience is invited to meet and trick-or-treat with the stars of the show. It's safe, dry, not scary and tons of fun!