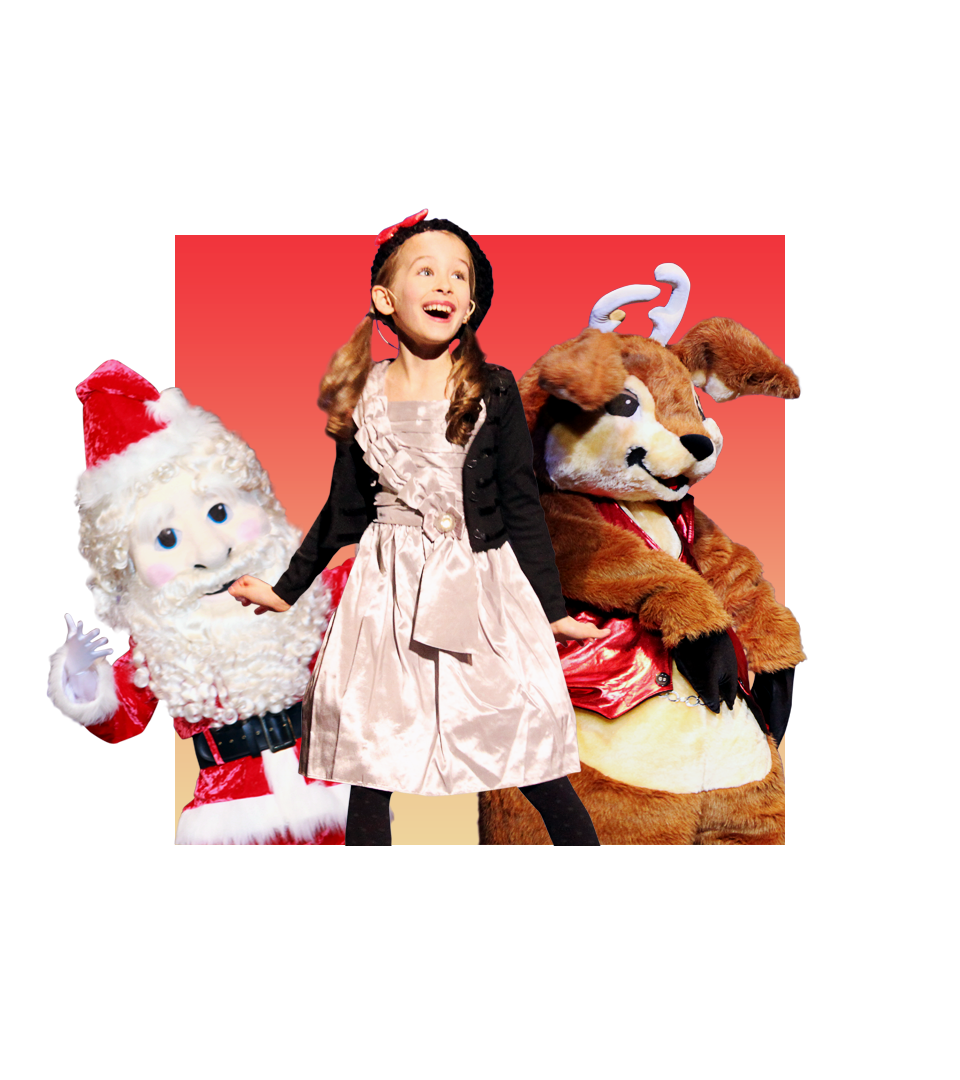 Magic of Santa
A Theatrical Holiday Musical
Make your Christmas wish come true with The Magic of Santa! Join young Emily as she searches for her a very special magic Christmas wish, meeting new friends Rudy the Polar Bear, Mrs. Claus, Skitter the Mouse and other loveable characters. Watch as Emily discovers the wonders of Santa's magic!
Family-Friendly
Ages 2-12
Approx 90 minutes
The Magic of Santa is a Christmas present for the entire family – a holiday musical that you'll want to come back for, year after year!
Like most kids, Emily looks forward to Christmas every year – but this year, she can't decide on a magic Christmas wish for Santa! Luckily, she's got a jolly cast of characters, all with wishes of their own, who are determined to help her!
Watch as Emily and her merry new friends make their wishes come true, and learn that with enough hard work and a little bit of Christmas magic, anything is possible!