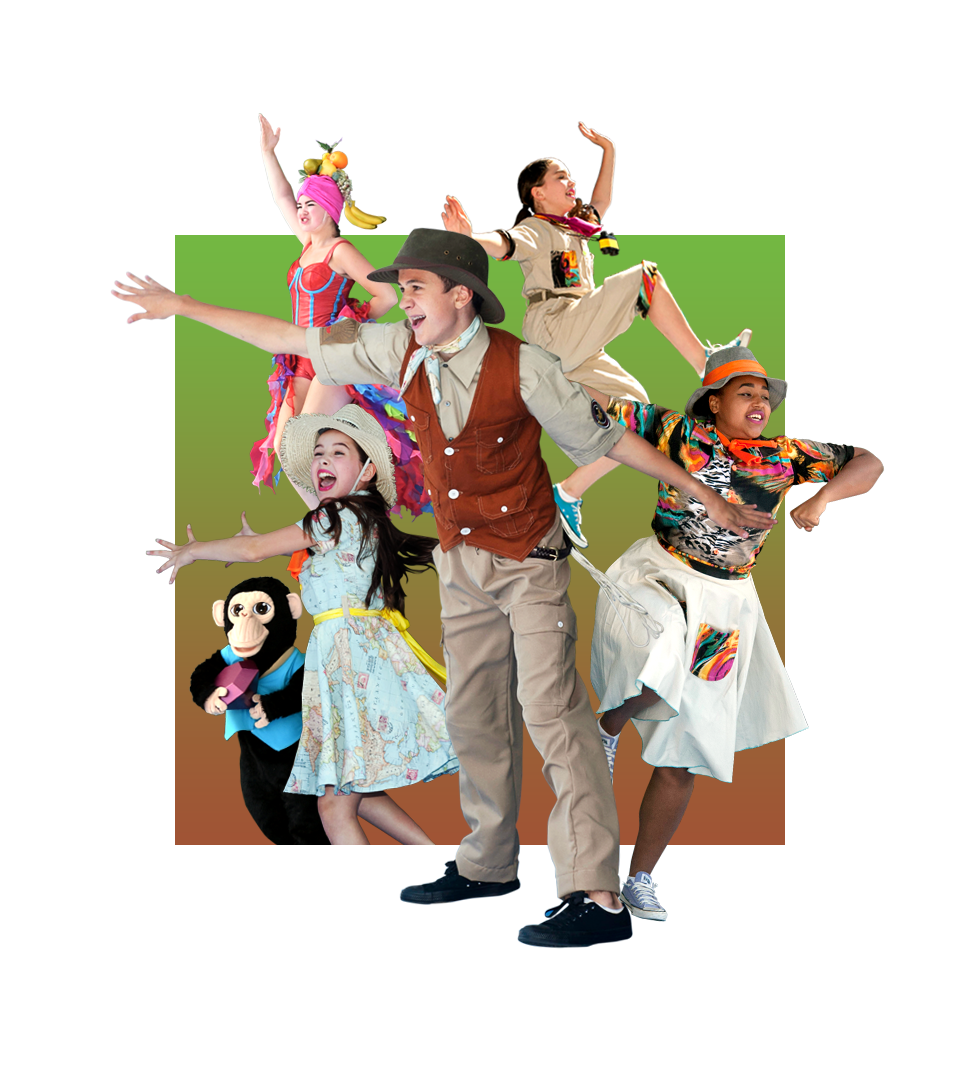 Safari Adventure with Action Austin
A Musical Safari Adventure!
Hey! Hey! Are you ready for a safari adventure? Together with the help of his friends, join Action Austin as he goes on a deep safari in search of the missing pink star diamond. This musical stage show is perfect for the whole family.
Family-Friendly
Ages 2-12
Not Scary
Approx 30 minutes
Safari Adventure with Action Austin is a musical adventure deep in the jungle!
Hey! Hey! Calling all adventurers! The Jungle Museum is in trouble; the world-famous Pink Star Diamond has been stolen, and it's up to you and Action Austin to save the day. Together with a wacky group of friends, he'll chase down a troop of mischievous monkeys who are up to no good.
Featuring catchy, original songs, vibrant dance numbers, colourful costumes and never-ending fun, this is a safari adventure for the whole family that you won't want to miss! So report to base camp and get ready to say, "Hey! Hey!"